Single blade labyrinth type drip irrigation tubing
The labyrinth drip irrigation tubing uses the plastic pipe (drip irrigation pipe ) to send water to the root of the
crop through the orifice or drip head on the pipe about 10mm in diameter. Local irrigation is conducted through
the drip head or drip irrigation tubing with very small orifice of the outflow orifice. Water drops evenly and slowly
into the soil near the root of the crop.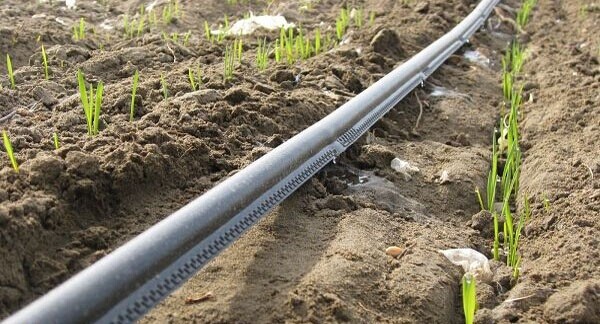 Drip irrigation tubing introduction
Drip irrigation tubing is to use plastic pipe to send water to the root of the crop through the hole or drip
head on the pipe about 10mm in diameter. Local irrigation is to use the drip head or drip irrigation tubing
which is very small through the outlet hole. Water drops evenly and slowly drip into the soil near the root
of the crop.
Function
It is currently arid region one of the most effective way of water-saving irrigation, the water utilization rate
can amount to 95% of drip irrigation has higher water production effect, can combine fertilizer at the same
time, improve the effectiveness Applicable ornamental fruits vegetable crops and greenhouse irrigation in
arid places can also be used for field crop irrigation Its deficiency is drop head easy fouling and plugging,
thus should make strict filtering processing for the water At present, the domestic equipment has been basically
pass, conditional drip irrigation area should be positive development.
Picture
                                                      
     Introduction
Product name
Single blade labyrinth type drip irrigation tubing
Application
Flexible adjustment of head spacing and wide application range
Feature
1.Thin tape wall, labyrinth runner, dripping holes are finished at one time, excellent  performance.
2. It is of wide labyrinth runner, turbulent flow, many inlets and outlets,high anti-block function.
3.High quality materials, excellent tensile properties, suitable for mechanical paving.
4. Lightweight, easy operation and handling.
5. The maximum paving length is 80 meters. Good corrosion resistance.
6. Flow rate and outlet space can be made under actual needs.
7. Relatively low price, better for large-scale use and promotion.
Specification
Diameter(mm):12, 16(common), 20
Flow rate(L/H):1-6L
Wall thickness(mm):0.18-0.22
Outlet distance(mm):100, 150, 200, 250, 300
Length(M/R):2000
MOQ: 10000 meters
Delivery date: 5 working days
Working pressure:1 bar
Material: PE
Packing size: 460mm(Diameter)* 400m(High).
The drip irrigation tubing production and mold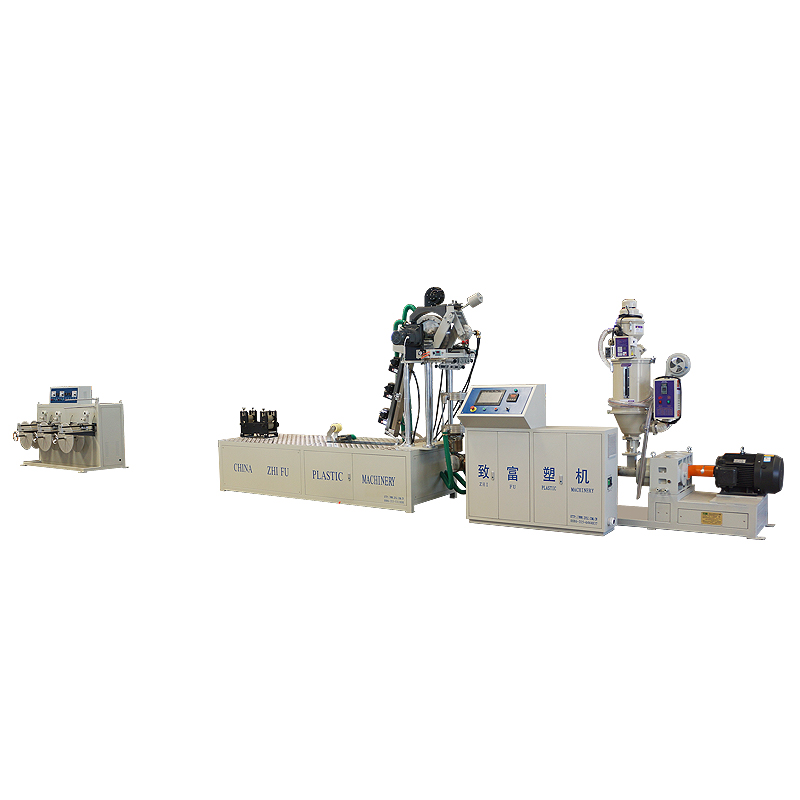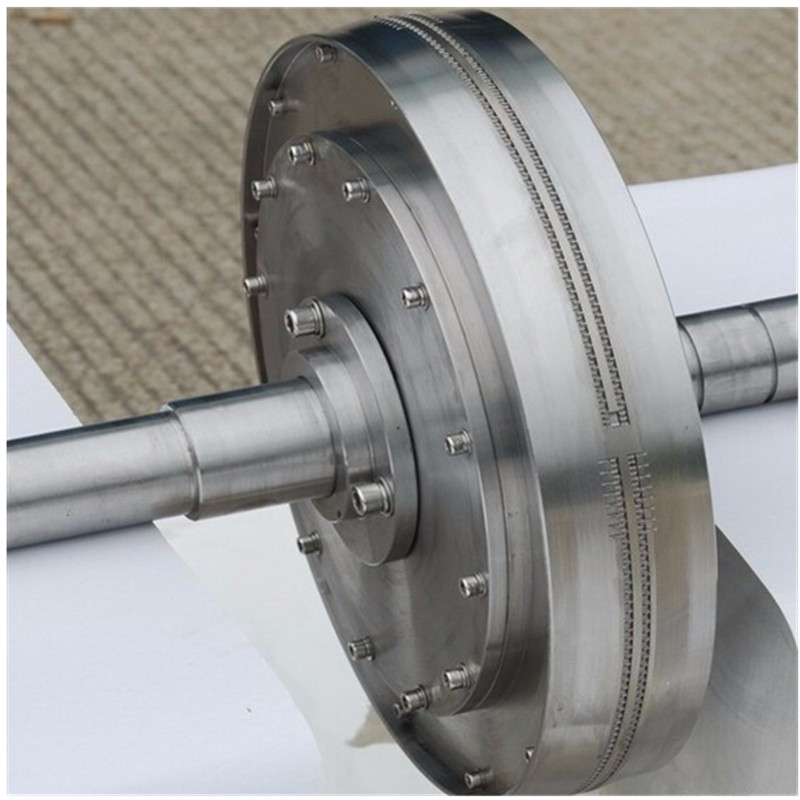 Single blade labyrinth type drip irrigation                                                 Maze forming mold
tubing machine                                           
Application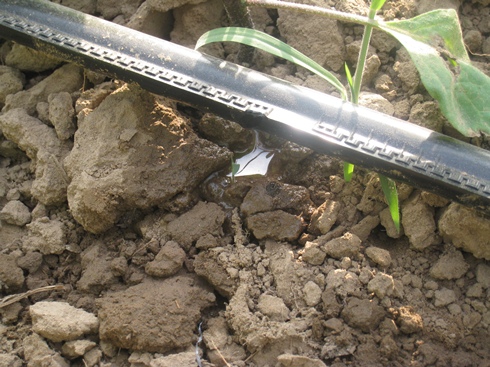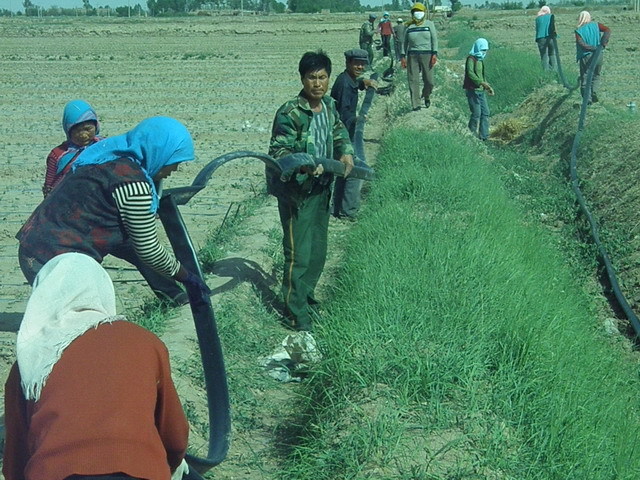 Feature
1. Labyrinth flow channel and drop hole have good adhesion and high precision.
2. It has strong anti – clogging ability.
3. Maze runner design, even water discharge, up to 85%, laying up to 80m.
Light weight, convenient installation management, low cost of manual installation:
1. Built-in drip head with filter window, good anti – plugging performance.
2. Uniform irrigation is designed for turbulent flow.
3. The dropper pipe has strong integrity.
4. Flexible adjustment of head spacing and wide application range.
Other forms drip irrigation tubing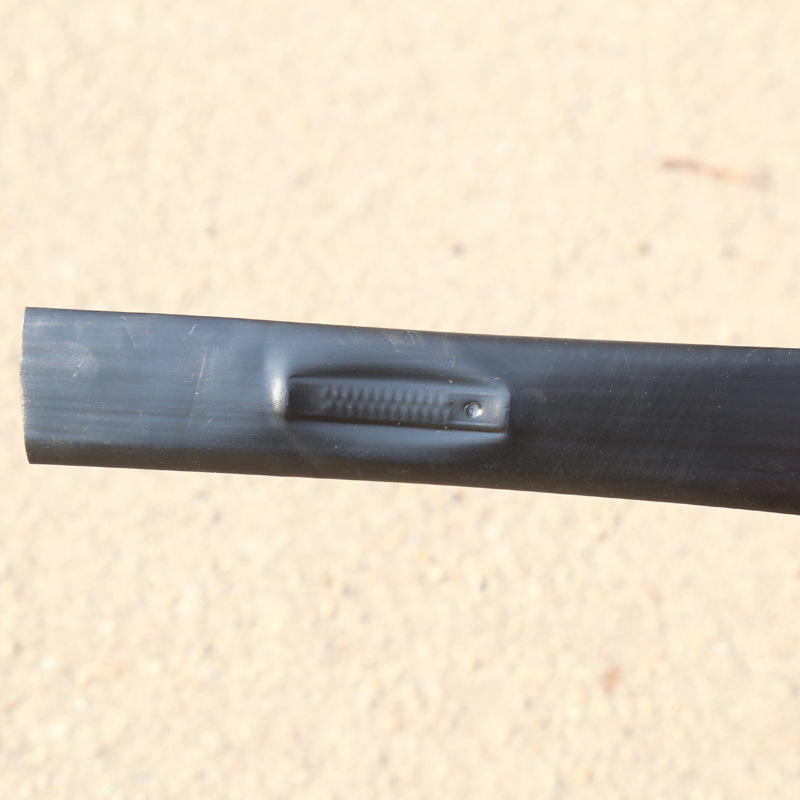 Inline dripper drip irrigation tubing                             Round dripper drip irrigation pipe
FAQ
1.Q: Are you manufacture or trade company?
A:We are manufacture specialized in drip irrigation tubing more than 20 years; Our produces have CE and ISO certification.
 2.Q: How can I get the samples?
A:If you need some samples to test, we can make as per your request .You should pay for the transportation freight of
samples and our samples cost, while the samples cost can be refundable after you place the order if the amount meets
our requirement.
 3.Q:How much the transportation freight of samples?
A:The freight depends on the weight and packing size and your area.
 4.Q:How long can I expect to get the sample?
A:The samples will be ready for delivery within one week. The samples will be sent via express and arrive in 4-7 days.
 5.Q:Can we have our Logo or company name to be printed on your products or package?
A:Sure.Your Logo can be put on your products by Hot Stamping,Printing,Embossing,UV Coating,Silk-screen Printing or
Sticker.
 6.Q:How to order?
A: Please send us your purchase order by Email or you can ask us to send you a proforma invoice for your order. We need
to know the following information for your order.
1) Product information-Quantity, Specification (Size, Material, Technological and Packing requirements etc.)
2) Delivery time required.
3) Shipping information-Company name, Street address, Phone &Fax number, Destination sea port.
4) Forwarder's contact details if there's any in China.