Save water. Compared with ditch irrigation, the average drip irrigation is 150m3/mu per mu, and the average infiltration irrigation and ditch is 200m3/mu per acre. Compared with pressurized drip irrigation, the average water saving per mu is 81 m3/mu.
Save time and labor. After drip irrigation, no ditching, no cultivating, no small sputum, no channel, no mechanical fertilization. 
The fertilizer. Drip fertigation is uniform, fertilizer utilization is high, fertilizer-saving effect is obvious, the utilization rate of nitrogen fertilizer can be increased to 60%-70%, the utilization rate of phosphate fertilizer can be 30%-35%, micro-fertilizer (boron, zinc, manganese, magnesium, Iron), etc., all exhibit water solubility and are concentrated near the roots of crops.

                                                                                                        In general, drip irrigation is more conventional than fertilization, saving 25-30 fertilizer/mu. However, in the application of agricultural production and fertilization, there are still some misunderstandings in the understanding and application of drip irrigation fertilizer by a considerable number of farmers:

Misunderstanding
1. Sing conventional fertilizer, diammonium, monoammonium, potassium sulfate, etc. and urea mixed heating and water to dissolve for fertilization.
2. Use potassium dihydrogen phosphate and urea to mix by simple artificial or concrete mixing.
Formulation principles for drip irrigation:
1. It must comply with relevant standards and regulations that have been formulated by the state and the chemical industry.
2. According to local conditions, the soil nutrients in different regions vary, so the various elements, contents or ratios in the drip irrigation formula should be changed according to the crop and soil conditions in each region. The content or ratio of elements should be targeted to crops. The demand for elements in different crops is different at different times, which is also the core content of precision fertilization. It is not correct to have a single fixed formula for a single emphasis on drip irrigation.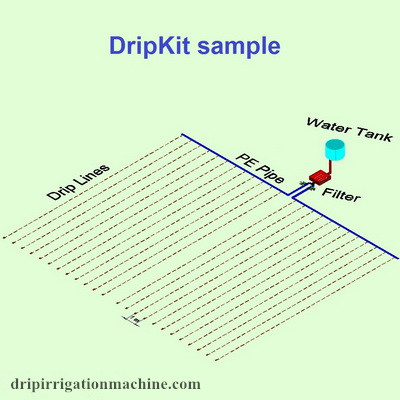 Drip irrigation fertilizer ingredients principle:
1. It must comply with the relevant standards of the Ministry of Agriculture, the chemical industry, and the introduction of relevant standards.
2. The various raw materials suitable for the production of drip irrigation must be raw materials with water insolubles less than or equal to 5%, N fertilizers mainly urea; phosphate fertilizers mainly use ammonium polyphosphate and phosphoric acid, and also use dihydrogen phosphate for cost reduction. Potassium, but can not use diammonium, monoammonium, superphosphate, and other phosphate fertilizers. Because of the solubility problem, potassium is mainly used for potassium nitrate, and potassium chloride and potassium sulfate are also used for cost reduction, which mainly depends on the drip fertilizer formula. K2O content, medium and trace elements are selected: zinc sulfate, boric acid, manganese sulfate, ammonium copper phosphate, copper sulfate, ferrous sulfate, ferric citrate, but the solubility problem and the compatibility of raw materials must be considered when selecting.