Drip tape machine line characteristics
★SJNX-65/38 SJNX-25/30 Inline flat dripper tape machine and auxiliary machines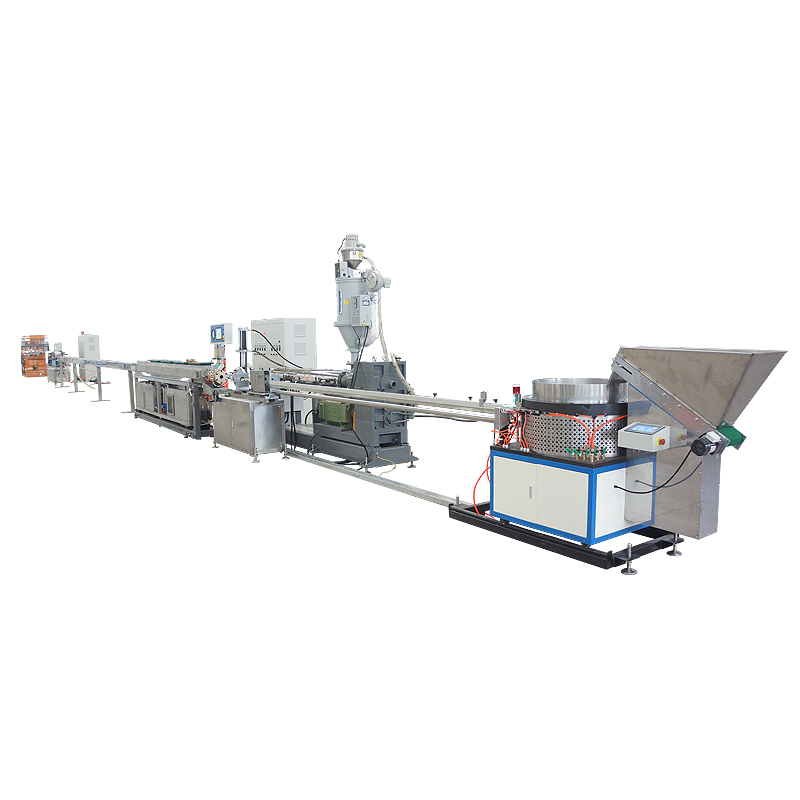 TAPE PHOTO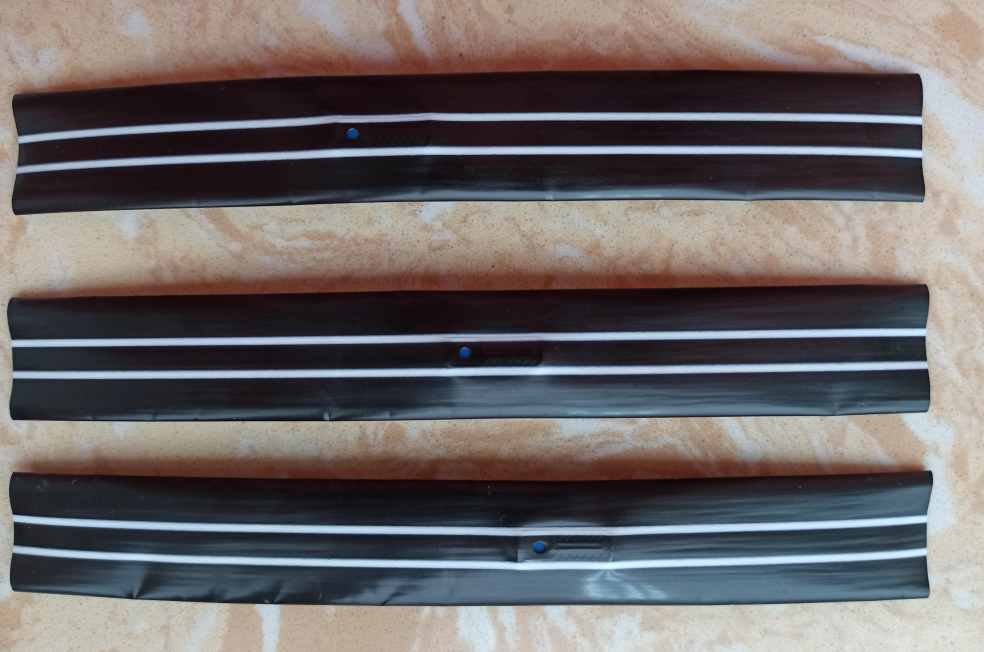 ---
★Technical Standard
Customer's special requirement
Final product specification table
Product usage:drip irrigation tape;
Recommended material:Material by SHURTAN COMPANY IN UZBEKISTAN
Product specification:Product color:black
No.
Outside diameter

( mm )

Thickness

(mm)

Water dripping

volume(L/H)

Water outlet space

(mm)

1
Φ12,Φ16

Φ20,Φ25

(±0.3)

0.12~1.0

(±0.02)

2.0(±5%)
100~1500(±5%)
Production Speed Table
NAME
INLINE FLAT EMITTER TAPE MAKING MACHINE
MODEL
THICKNESS(mm)
EMITTER SPACE (mm)
STABLE PRODUCTION LINE (m/min)

SJNX-65/38

SJNX-25/30

0.12-0.2mm

100
100-120
150
140-160
200
200-240
300
250

0.3mm-0.4mm

100

90-120

150
200
300

0.5mm-0.6mm

100

60-70

150
200
300

0.7mm-1.0mm

100

40-60

150
200
300
NOTE: THE PRODUCTION SPEED WILL CHANGE DUE TO MATERIAL, ENVIRONMENT, OPERATORS.
The drip tape machine certificate/Patent
---
 Item

Certificate/Patent type

Inline flat dripper drip tape machine

CE

ISO

The first researcher in China

Air driving dripper transfer device

Utility new type patent

automatic cutter on the double station winder

Utility new type patent

Hole drilling device

Utility new type patent

Flat dripper

Utility new type patent

Vacuum sizing water tank

Appearance design patent
Drip tape machine main technical parameter
---
Inline flat drip tape machine characteristics
---
The distance between drippers can be varied to meet the irrigation demands of different crops so that it can save water and increase output to the largest extent.
Special labyrinth type design on drippers makes users control dripping quantity through water supply pressure according to actual water quantity needed by the crop, and make dripping volume even for each emitter on a fixed length.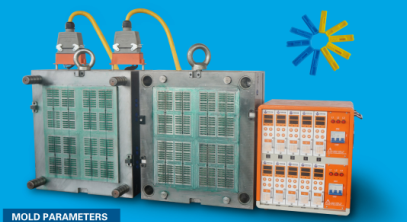 Technical parameters of mold
ITEM
640 CAVITIES FLAT DRIPPER MOLD
MOLD OVERALL DIMENSION
630*860*600(MM)
MOLD WEIGHT
1250KG
COOLING WAY
WATER CYCLING
WORKING WAY
AUTO
MOLD CYCLE TIME
8 S
GUARANTEE SERVICE LIFE
FIVE MILLION TIMES
PRODUCTION DEVIATION
FLOW RATE DEVIATION≤±3%
INJECTION MACHINE MODEL
CLAMPING FORCE:: ≥320TONS
DRIPPER SIZE (L*W*T )
27*6*2.8 IN MM
NOTE: DRIPPER SIZE AND APPEARANCE CAN ALSO BE MADE ACCORDING TO CUSTOMER'S SPECIAL REQUIREMENT IF NECESSARY.
Other drip tape machine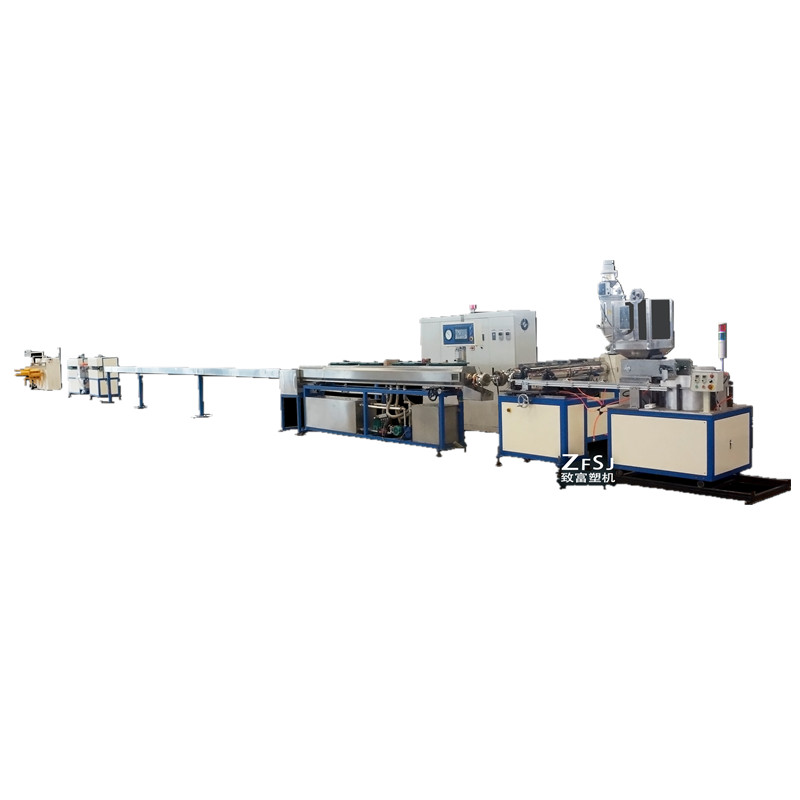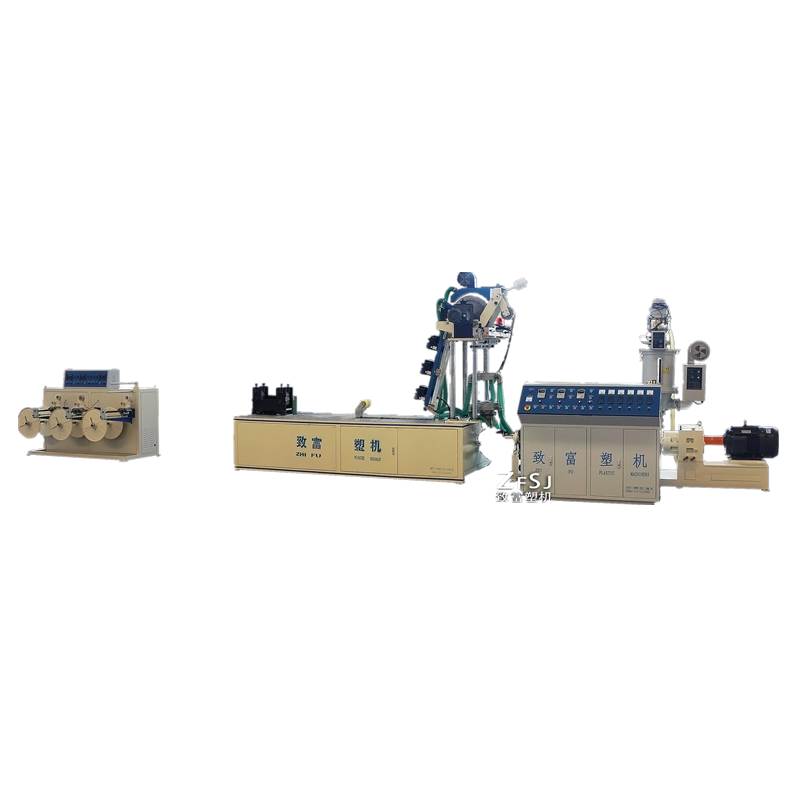 Inline round dripper drip tape machine                                   Single blade labyrinth type drip tape machine
Drip tape machine factory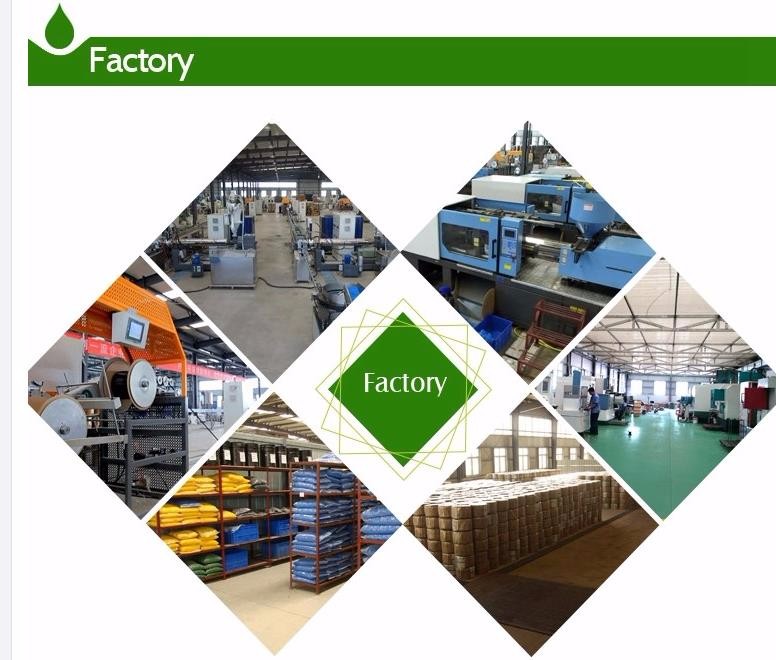 China Tangshan Zhifu Plastic Machinery Co., Ltd is in the leader position of water-saving irrigation field, we are the pioneer enterprise for making drip tape machine in China and we have more than ten year histories of manufacturing the drip tape machine.We are the largest manufacturer and seller of irrigation drip tape machine in China. From 2003 till now, we have sold the irrigation drip tape machine in accumulation more than 2900 sets, only the single blade labyrinth drip tape machine we sold reach more than 2200 sets.