Micro spray irrigation tape machine feature

Extruder and tractor of micro spray irrigation tape machine all adopt frequency conversion control system, which has the characteristics of easy operation, reliable running, stable working and low energy consumption.
Screw bolt of the micro spray irrigation tape machine extruder adopts special design, and it features excellent plasticating capacity and stable production.
Extruder and mold of the micro spray irrigation tape machine adopt automatic temperature control system so that the temperature-controlling is exact and also it can save energy effectively.
Unique vacuum control device, precise vacuum degree control, diameter tolerance of micro spraying tape is small.
The spacing control device adopts servo motor control, the micro spray irrigation tape machine has high control accuracy and low position error
Punch on the hole drilling machine is made of special steel and it has long service life.
Hole drilling machine of the micro spray irrigation tape machine adopts advanced servo unit control, human-computer interface operation, high punching accuracy, low error on water outlet space, high automation level.
Double-station winder make changing roll is convenient and quick, and equip the meter-counting device, rolling length can be settled by itself(≤200m). After reaching setting length, it will be alarming.

The micro spray irrigation tape machine main technical parameter
No.
Item
Technical parameter
1
Model
SJWP-60
Specification
Φ25-φ75
2
Screw diameter
Φ60 mm
Main driving power
18.5 kw
3
Max.extruding capacity
50 kg/h
Filter changing way
Durable filter
4
Traction motor
1.0 kw
Winding motor
6N.m×2 sets
5
 Installation power
48 kw
Production speed
≤35 m/min
6
overall dimension(L×W×H)
11×2.25×3.6 m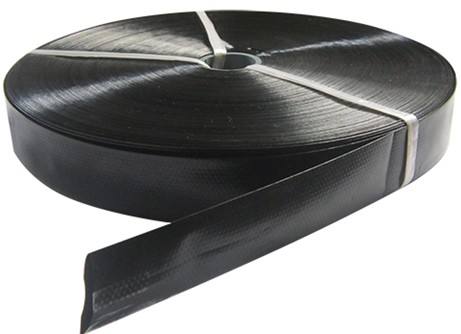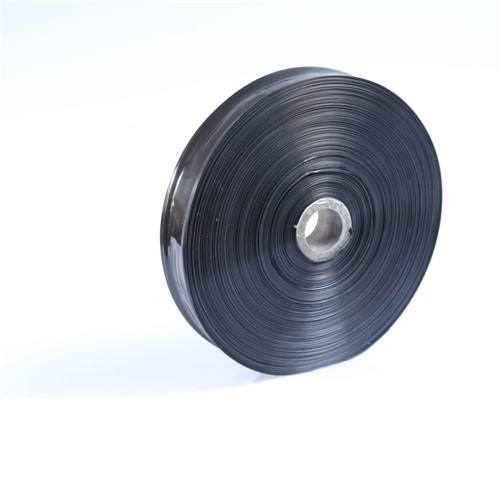 Micro spray irrigation series
The micro spraying hose, also known as micro sprinkler hose. The small holes are punched in a certain arrangement on the flat hose machinically or by laser. It can be diagonal three holes, diagonal five holes as one group. Water will come out in fan-shaped under certain pressure.
Micro spraying tape size:
Size
 Thickness  (mm)
Hole distance( mm)
Hole form
Rated working pressure(Mpa)
Paving length(m)
Spraying width(m)
Diameter(mm)
Fold diameter(mm)
Φ25
39
0.2-0.35
≥150
2
0.03-0.1
50
2
Φ32
50
0.2-0.4
≥150
3
0.03-0.1
50
3
Φ40
63
0.25-0.4
≥150
3
0.03-0.1
60
3
Φ50
78.5
0.3-0.4
≥150
5
0.03-0.1
80
4
The hole type can all be single and the special sizes can be ordered.