Plastic material granulate mixer 

working principle
---
Plastic material granulate mixer takes advantage of the rapid rotation of the screw to take the materials from the central bottom to the top, and then throw the material in para-curvetype way back to the bottom. It makes the raw materials stirring up and down and mixed uniformly within a short time.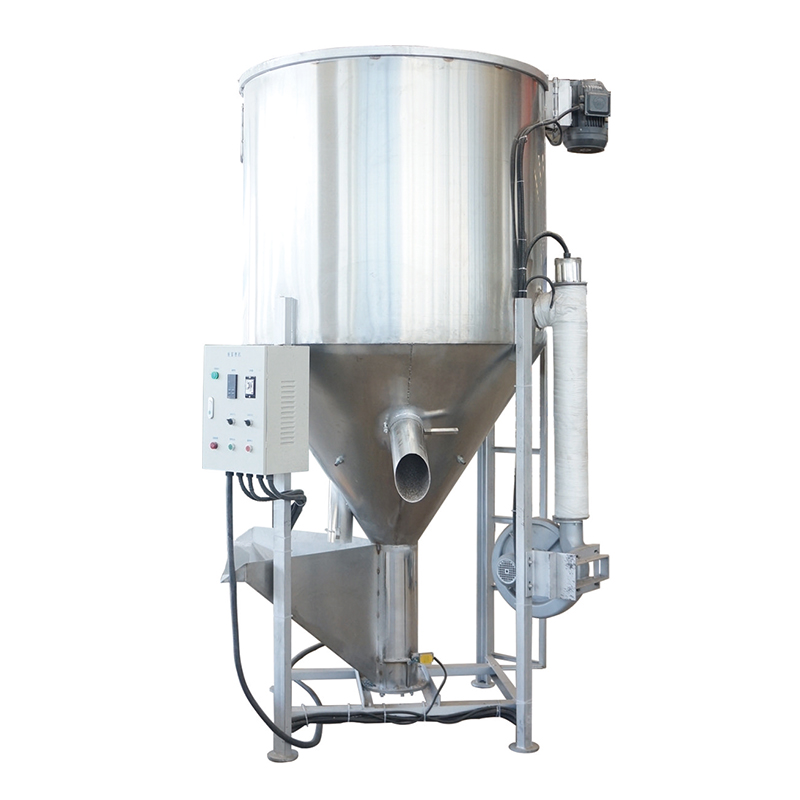 Plastic material granulate mixer Feature
---
Spiral loop-mixing makes raw plastic material blending more uniform and faster.
Stirring and drying works simult aneously. Since the materials maintain flow state during the drying process, makes uniform heat penetration, drying time is short and not easy to agglomerate.
Applicable to all kinds of plastic raw materials and masterbatch mixing,recycled and virgin materials with masterbatch mix better.
The mixer material is completely stainless steel which is easy to clean and avoid corrosion.
The electronically controlled safety device to ensure safe operation.
Plastic material granulate mixer 

specification
---
| | | | | | | | |
| --- | --- | --- | --- | --- | --- | --- | --- |
| MODEL | Motor power | Capacity | Heating power | Blower capacity | Voltage | Rotating speed | Machine dimension(L*W*H) |
| BLJ-1000 | 4KW | 1000KG | 15KW | 1.1KW | 380V | 400R/MIN | 1700*1400*3000(mm) |
   
Plastic products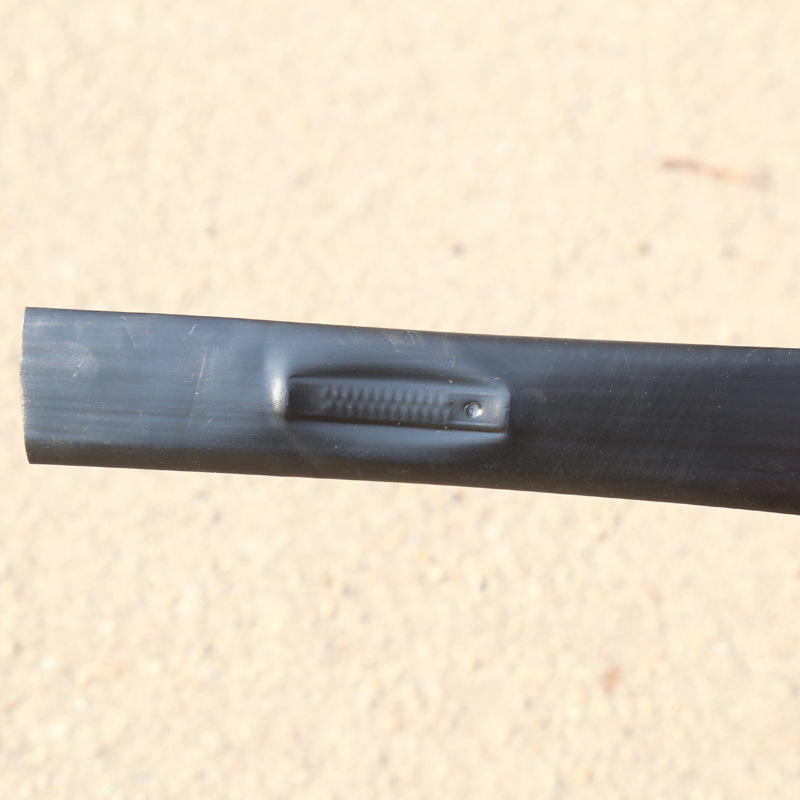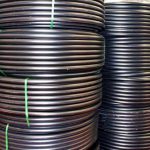 Plastic pelletizing machine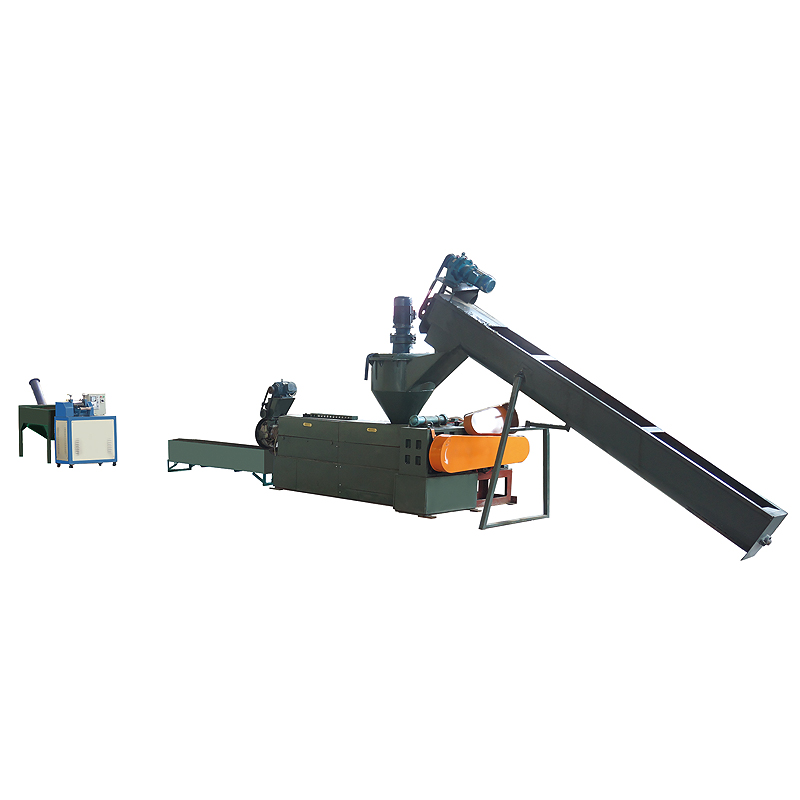 Use of 

plastic material granulate mixer
Large plastic material granulate mixer, used in the plastic industry to mix plastic particles, make different plastics mix uniformly, adopt decelerating motor, and make the mixing process do not produce dissolved volatilization or deterioration of materials.
Description of plastic particle mixer and matters needing attention
1.An empty operation test should be carried out before the test. Before the test, the firmness of all connecting parts of large plastic vertical mixer should be checked, the lubricating oil amount in the reducer and the integrity of electrical equipment should be checked, and then the general switch should be closed, the power supply should be connected and the empty operation test should be carried out.
2.The idle running test machine test can make the large plastic vertical mixer put into production under the condition of no abnormal phenomenon such as the abnormal sound bearing transmission temperature helicopter and so on.